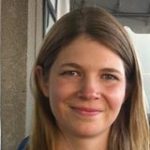 Alicia Good, Pastor
Alicia is a genuine church nerd. She moved to Leamington in 2013 after graduating with her M.Div. (Honours) from seminary at the University of Toronto, Wycliffe College. She enjoys finding creative ways to minister to a wide spectrum of different age groups, from babies to seniors and everyone in between. She is excited by the challenges and opportunities that are part of ministry in the post-modern, post-Christian era and finds much joy in reclaiming ancient practices of faith. She is especially excited about the cultural diversity present in Essex County and is looking for ways to explore what it means to be "Mennonite" in a variety of different cultural contexts. Alicia enjoys cycling, vermicomposting and growing heirloom French melons. She may or may not be a hipster.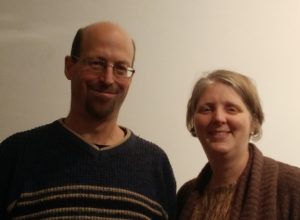 Kendall & Charleen Jongejan Harder, Pastors
Kendall and Charleen Jongejan Harder have been sharing one full-time position as co-pastors of North Leamington United Mennonite Church since May 2018. They come to Leamington with ten years' experience as co-pastors of Valleyview Mennonite Church in London. They both received their MDiv from AMBS (now Anabaptist Mennonite Biblical Seminary) in Elkhart, IN.  Charleen brings the name "Jongejan" to the mix, coming from a Dutch background (Jongejan means "young John", and is pronounced roughly Young-Ah-Yun). She was born and raised in London and Niagara. Prior to becoming a pastor, she worked with Mennonite Voluntary Service in St. Paul, MN, and at the Yonge Street Mission in Toronto, ON. She also has lots of experience with greenhouses – mostly flowers in the Niagara area.  
Kendall was born in Goshen IN, but was raised in Edmonton, AB. He studied medieval history at the University of Toronto and served two terms with MCC (Mennonite Central Committee) – one in Manitoba, one in Cairo, Egypt. He taught ESL at the Mennonite New Life Centre in Toronto for five years. Together, they have two curious and creative children, Tobias and Mattea, and one dog Ruby. They enjoy playing games, camping, canoeing, excellent read-aloud books, and exploring the natural highlights of the Leamington region. They are always excited about discovering what God is doing and where God is at work. Whether through pastoral care and spiritual direction, worship, committee work or in the community, they love to find the ways the Spirit is moving in expected and unexpected ways. They are both passionate about the ways we are formed in faith at all ages.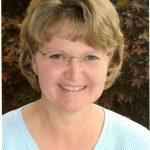 Susan Klassen, Secretary
When you call or visit the church on weekdays, you'll find Susan in the office tending to the daily secretarial details as she has since 2005. In her spare time she enjoys gardening, reading and helping out on the family farm.
To email Susan, click here.